FIGHT AGAINST THE HARMFUL EXCESSES OF TOURISM
Tourism is a fulfilling activity that allows everyone to discover the world and its people. 
The Thai Property Group is well aware of this and that is why we decided years ago to propose thailand properties for sale.
As you already know, Thailand is a particularly attractive destination as it has magnificent landscapes but also exceptional flora and fauna.
All the qualities of the Land of Smile make it a very popular destination for tourists.
Of course, this development opportunity is a positive thing for the country and its people, but also for foreign investors who can generate high returns by considering a Thailand property investment.
However, when tourism goes too far, it can cause ecological and environmental damage, harming the country and its people.
These include elephants, the mythical animals that all tourists want to see when they visit Thailand.
Unfortunately, some zoos or circuses do not treat elephants in a decent way and prefer to abuse them in order to generate maximum profit from tourism, sometimes to the detriment of the living conditions of their pachyderms.
A REFUGE DEFENDING THE VALUES OF MORE ETHICAL TOURISM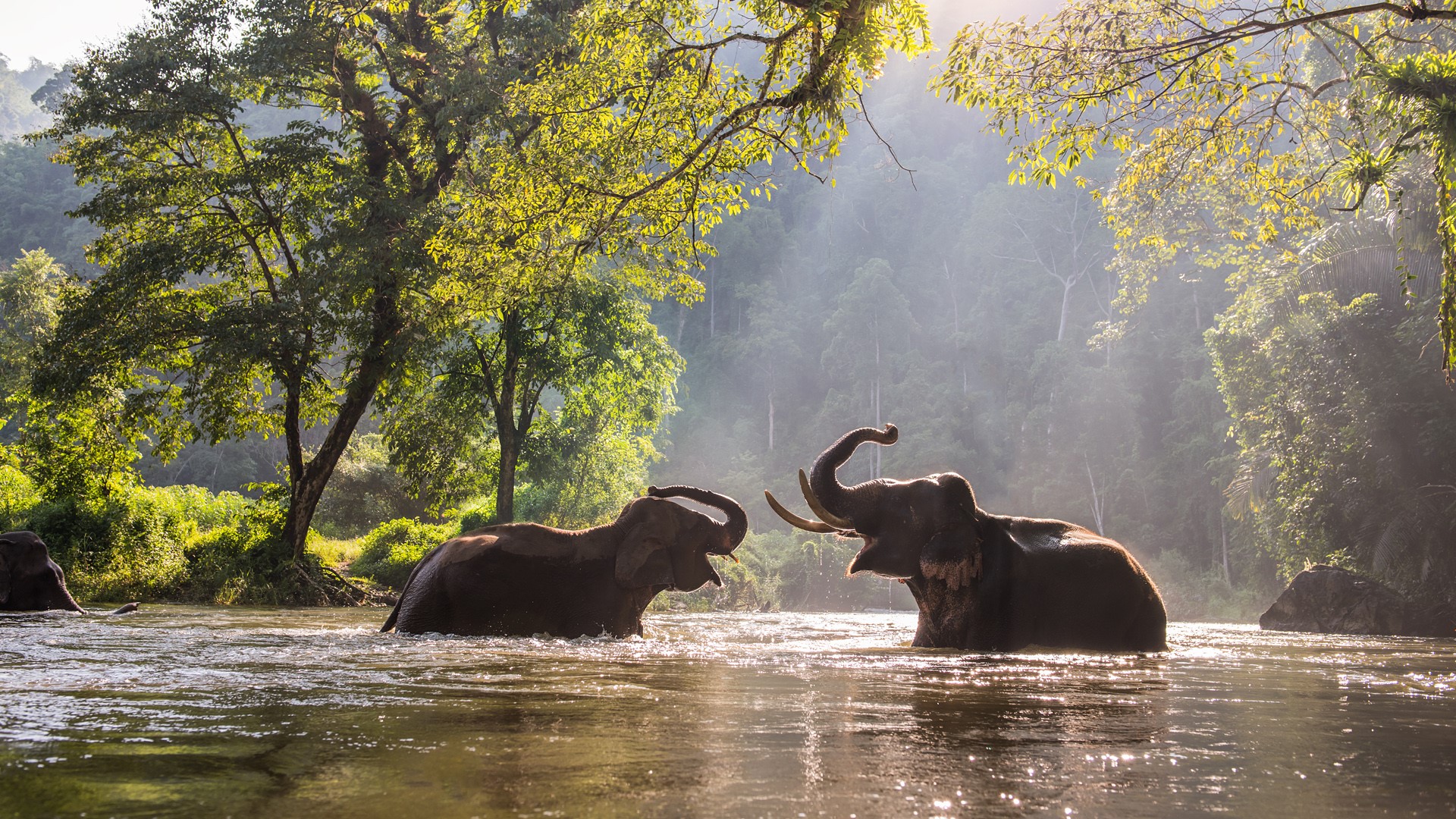 In 2016, the Phuket Elephant Sanctuary was created, a refuge for retired working elephants, tired from long hours of work in the forestry and tourism industries.
Set in over 30 acres of lush tropical jungle on the edge of Khao Phra Thaeo National Park, you can see how the elephants are returning to the forest after decades of forced labour and discover how incredible the world's largest land mammal is.
The Phuket Elephant Sanctuary is the result of a partnership between the curator and founder of the Save Elephant Foundation Lek Chailert, and Mr. Montri Todtane, former owner of Phuket Elephant Camp and world-renowned elephant rescuer.
Their objective is of course to enable elephants that are often exploited to lead a more peaceful retreat but also to transmit values of ecology and respect for the Thai fauna and flora.
These values are transmitted in particular by making visitors aware of the excesses of certain tourist practices such as elephant rides, for example. These are of course banned in Phuket Elephant Sanctuary, instead you will be able to observe elephants acting as free elephants. Feed them pineapples and bananas and watch these gentle giants as they enjoy their newfound freedom, socialize with each other and bathe freely in the Sanctuary's vast freshwater lagoons.
THE ONGOING DEVELOPMENT OF THE NORTH PHUKET AREA
The Phuket Elephant Sanctuary, a pioneer in eco-tourism in Asia, is attracting more and more visitors attached to an ethical vision of tourism, more respectful of the environment.
Located in the northern part of the Phuket Peninsula, this refuge with modern values is yet another proof that the North Phuket area tends to develop in a more thoughtful way and respectful of Phuket's direct environment than its southern part.
If you want to know more about the development of the North Phuket Island and understand the factors that explain this trend of migration from the urbanization areas within the peninsula do not hesitate to read our article from a few weeks ago available by clicking here.
You will also be able to discover why investing in North Phuket offers extremely attractive prospects of profitability in the future.