A must-see destination for any globetrotter, Palawan is the ultimate wilderness region in the Philippines. The island mixes sublime seascapes, tropical forests as far as the eye can see as well as resorts of great standing. With countless places to explore, Palawan offers endless possibilities to escape from reality.
A beautiful island in the heart of nature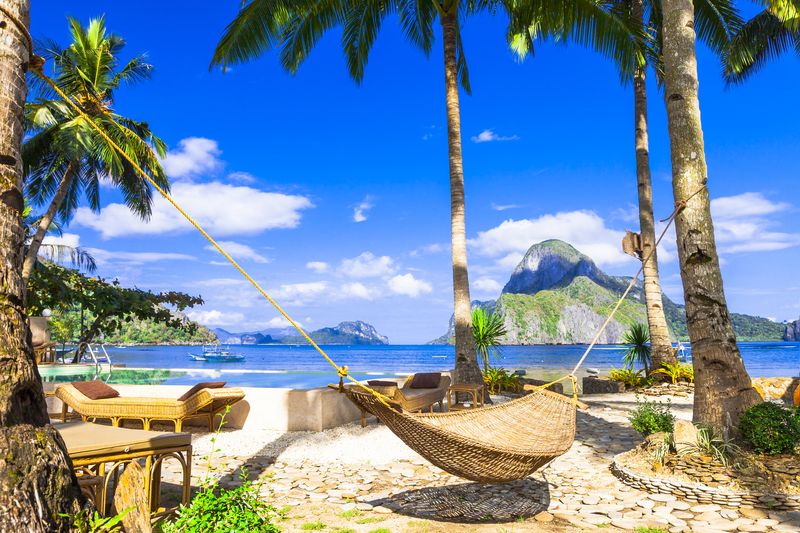 The island of Palawan owes its reputation as a "paradise on earth" to its superb beaches. These wide expanses of white sand still preserved and bordered by crystal-clear water, are quite simply without equal.
Also recognized as a a major center for underwater biodiversity, Palawan is the ideal island for diving enthusiasts. With coral reefs, shipwrecks and, above all, lush flora and fauna, this rich underwater scenery seems perfect for tourists in search of adventure.
Palawan is largely made up of tropical jungle, which has remained virtually untouched over the years. An idyllic place for hikers, this nature filled with waterfalls, rocky mountains and freshwater pools, is home to impressive flora and fauna. The curious can wander through the rainforests in search of giant monitor lizards, monkeys and rare species of birds.
A paradise for adventurers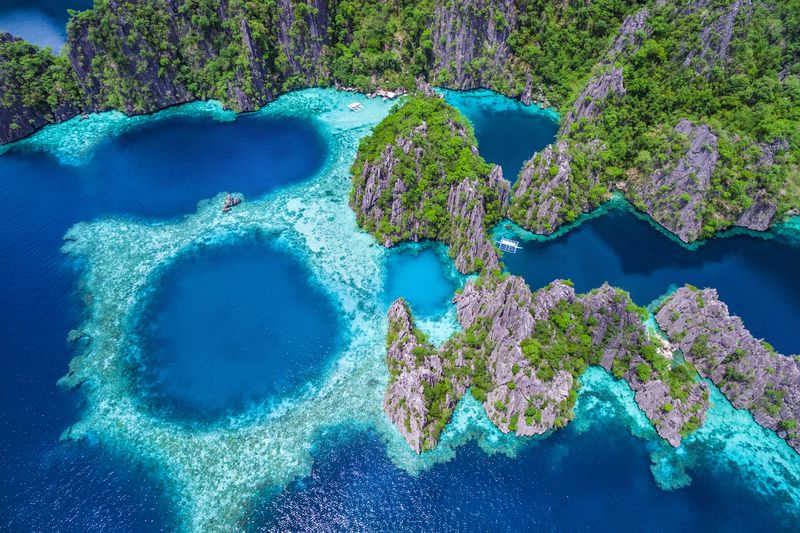 Much appreciated by adrenaline lovers, Palawan offers a variety of settings, each one more different than the next, ideal for extreme activities.
In many regions such as the one of El Nido, for example, diving from the top of the karst cliffs, surfing and kitesurfing are increasingly popular sports among tourists.
Other quieter and more relaxing water activities are also feasible such as sea kayaking, diving and fishing.
In addition, the jungle which constitutes a majority of the island, allows beautiful hiking or climbing sessions or even caving, for the more adventurous.
An atypical place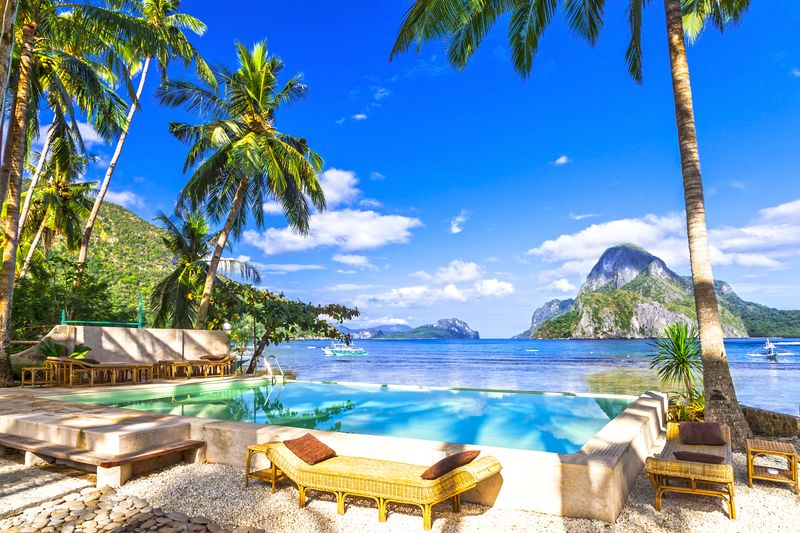 Palawan blends a relaxing vacation with an adventurous journey. Wild and unspoiled, the island is increasingly relying on ecotourism with several award-winning resorts paving the way for a more responsible future, combining local design and contemporary elements.
With ultra-modern infrastructures and a flourishing real estate that respects the environment, Palawan seems the ideal place to meet a rarely considered but growing demand: adventure tourism. This type of visitor is often looking for a wild and remote place away from the population, while having access to comfortable services and activities for their holidays.