A few days ago, the Thai government approved a measure allowing all foreigners who entered the country legally to benefit from an automatic extension of their visa. This measure would, among other things, prevent gatherings and long queues at immigration offices, which would increase the risk of spreading the coronavirus. A news which relieves several thousands of foreigners in the phase of renewal of visa or authorization of stay in the kingdom but also hundreds of employees of the Thai immigration.

According to a document from the Thai Ministry of the Interior, the automatic extension of the status of foreigners holding any type of visa, including the visa on arrival, has been granted until April 30. The government may extend this measure on a monthly basis depending on the evolution of the pandemic.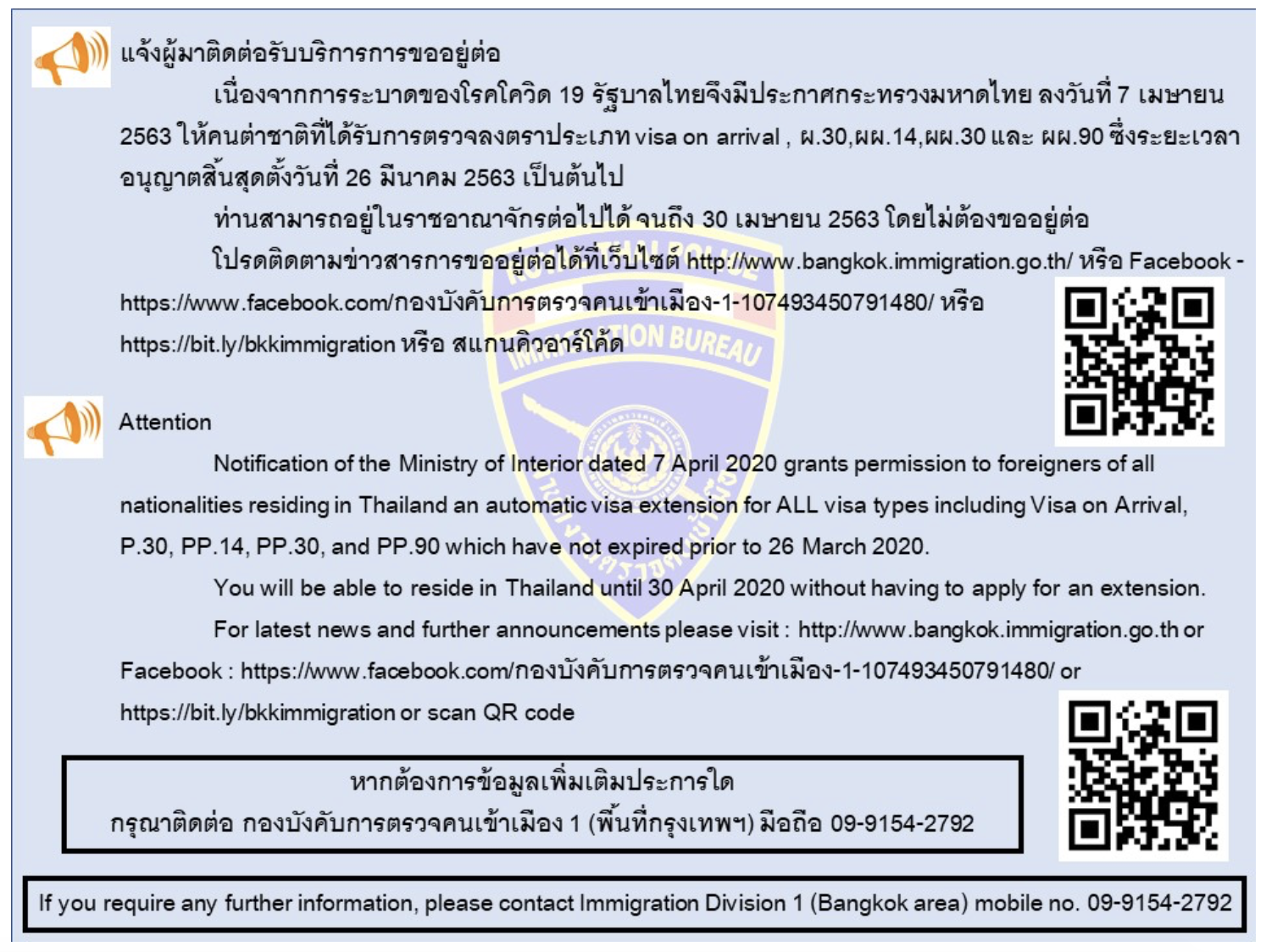 Last week, the government allowed migrant workers whose work permits had expired to stay in the country without having to apply for an extension until Thailand reopened its borders.