Koh Samui is the favorite island of the French wishing to expatriate in Thailand. It abounds in heavenly beaches, luxurious villas nestled in the jungle and smiling and welcoming inhabitants. Real estate in Koh Samui is particularly known for its diversity, enough to satisfy a wide range of expectations. You will be able to find beautiful properties at very attractive prices. Several neighborhoods are particularly appreciated by expatriates: Maenam and Bophut, Lamai or Chaweng.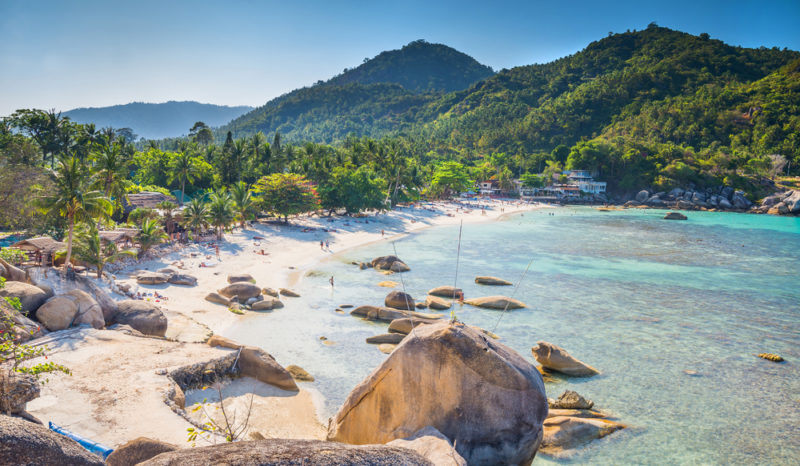 Maenam
The village of Maenam is famous for its beautiful and long sandy beach.  This place is ideal if you wish to live emblematic experiences. Indeed, you can easily explore the jungle after enjoying the sun on the beach, or visit beautiful temples by the sea.
You will also find a nice walk to do on the "walking street" side. This pedestrian and shopping street will make your senses travel to the entrance of a beautiful Chinese temple.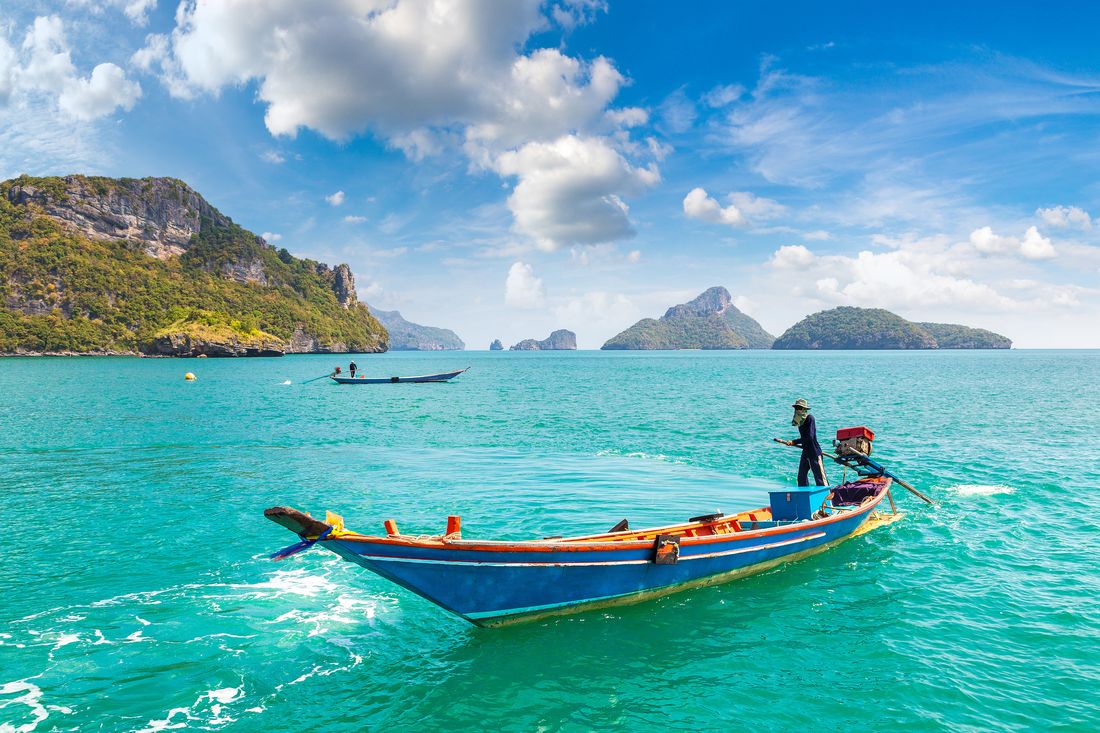 Bophut
On the side of the village of Bophut, the atmosphere will be more calm and serenity. This coastal village is home to many hotels and properties for sales in Koh Samui among the best located on the island. Thanks to the mountainous relief, they are built on the heights, with impressive panoramic views of the sea and the island of Koh Phangan in the distance.
Bophut and its natural charm attracts wealthy expatriate families. You can stroll down the main street to discover trendy stores and restaurants, or visit the fishing village for more tradition.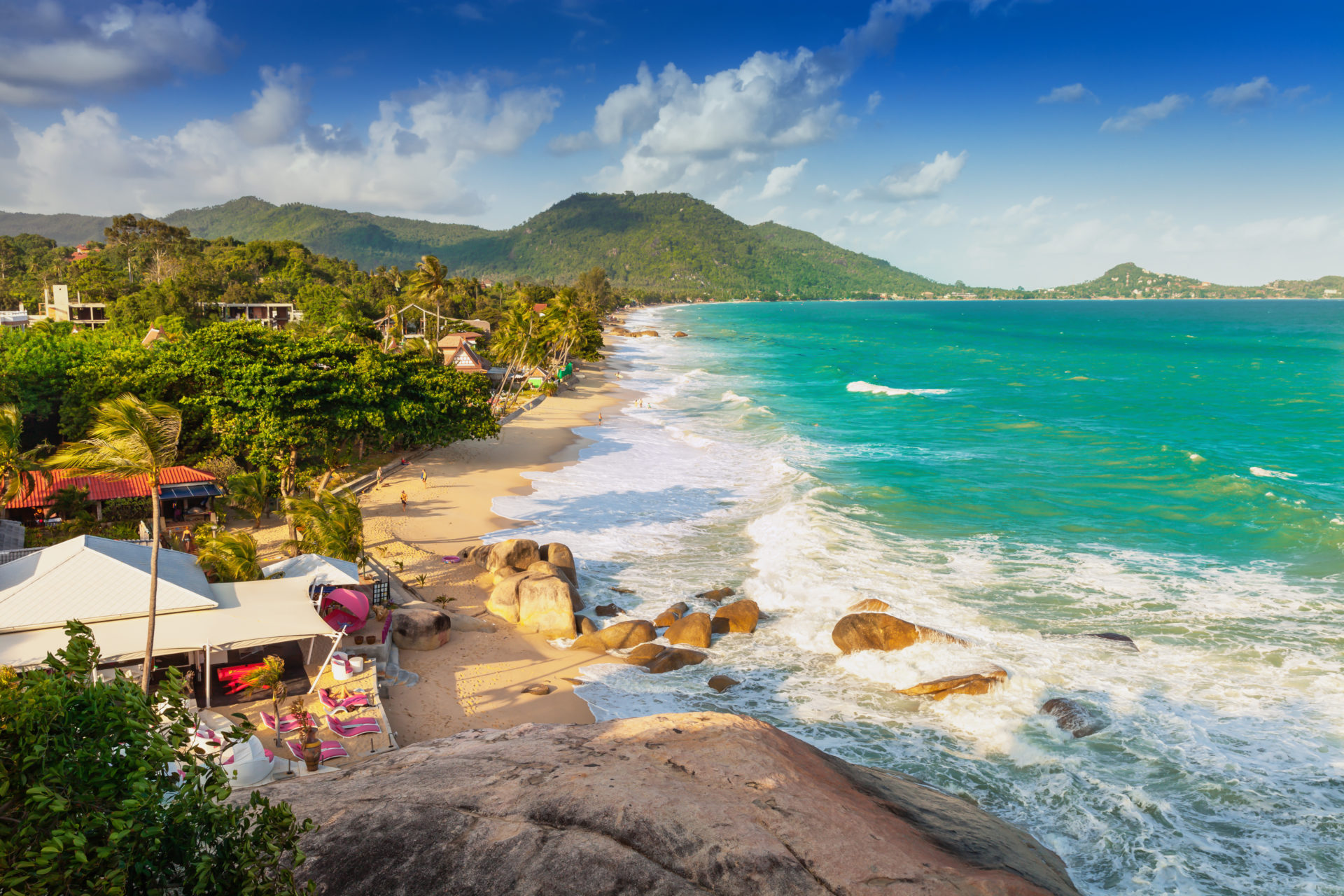 Lamai
This village is also very well known for its 4km long beach. It is here that there are the most French residents looking for calm and authenticity. Some expatriates own hotels and restaurants, which facilitates new encounters.
Lamai is the right neighborhood for French-speaking expatriates traveling with their families, looking for a place in Thailand a little less touristy but still crowded and close to activities.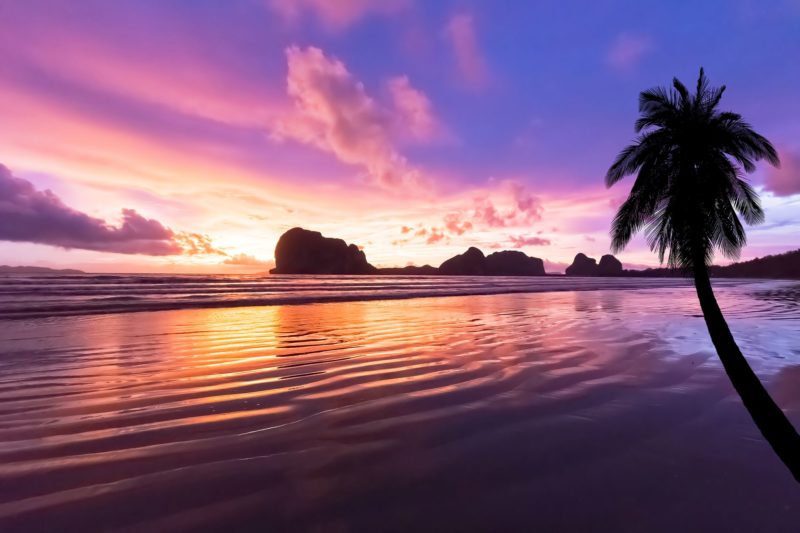 Chaweng
Chaweng is the most touristy and lively place in Koh Samui. This place is known for its sublime 7km long beach and its lively nightlife. Young people are a significant part of Chaweng's clientele. It is the perfect destination for both sun lovers and night owls. It is the ideal place if you want to enjoy a festive atmosphere a few weeks or months before going to a place like Bophut.
If you are interested in investing in Koh Samui, please do not hesitate to contact us.