PATTAYA AGENCY (HEADQUARTER)
Sébastien CUVELARD (Commercial Director), Solenne CROCHERIE (Admin & Finance Director) and their assistants K. May and K. BB are based in Pattaya headquarter and welcome you from Monday to Friday on appointment.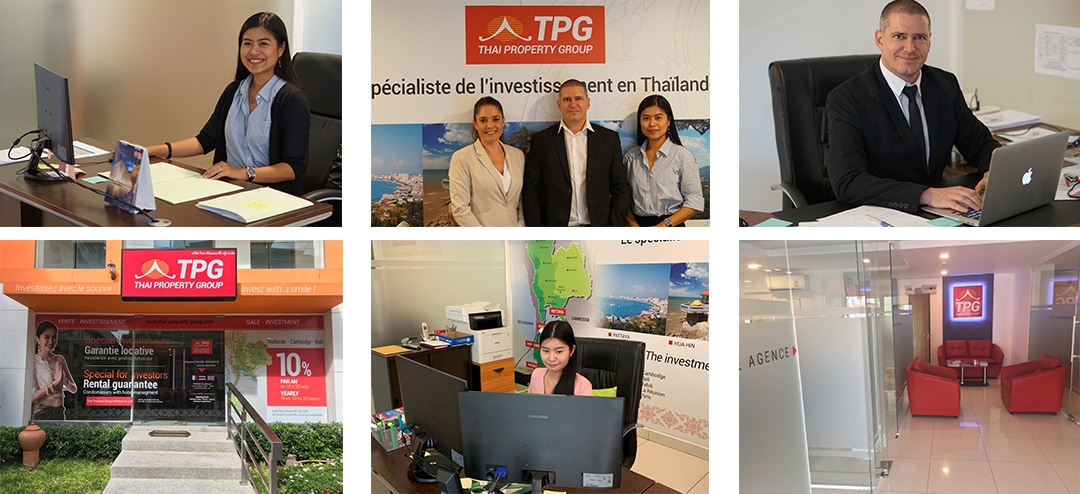 HUA HIN AGENCY
Franck MALLET (Sales Manager in Pattaya and Hua Hin) and K. Goi (full time in Hua Hin) can assist you in renting or buying a property in the Royal seaside resort, either for residential or investment purpose.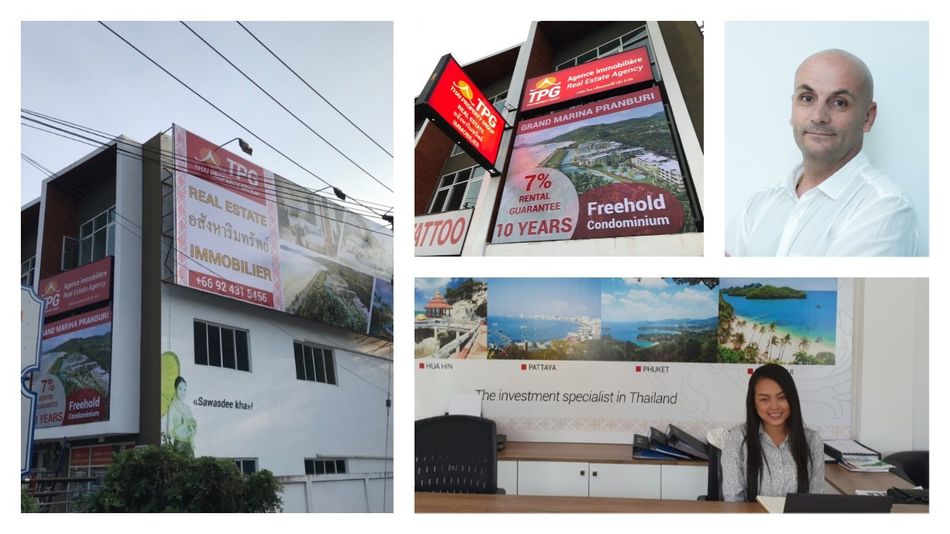 KOH SAMUI AGENCY
Pierre MISTROT and K. May will guide you through your real estate project in the paradise island of Koh Samui, either to rent or to buy.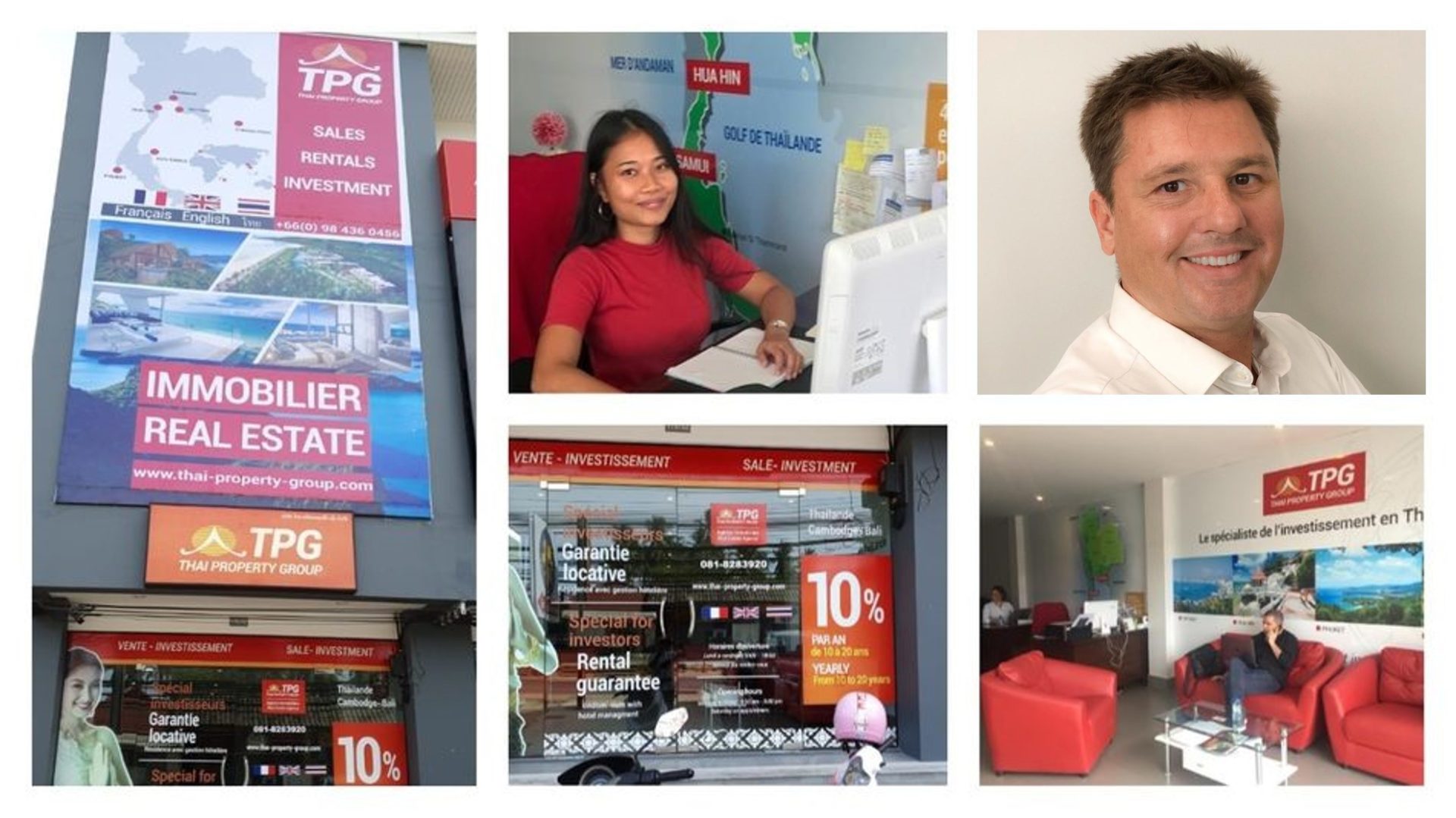 PHUKET AGENCY
Cyril RAOULX welcomes you in our agency in Phuket in front of the New Square Patong Hotel. Meet them to discuss investments or ask for more information about the island's property developments !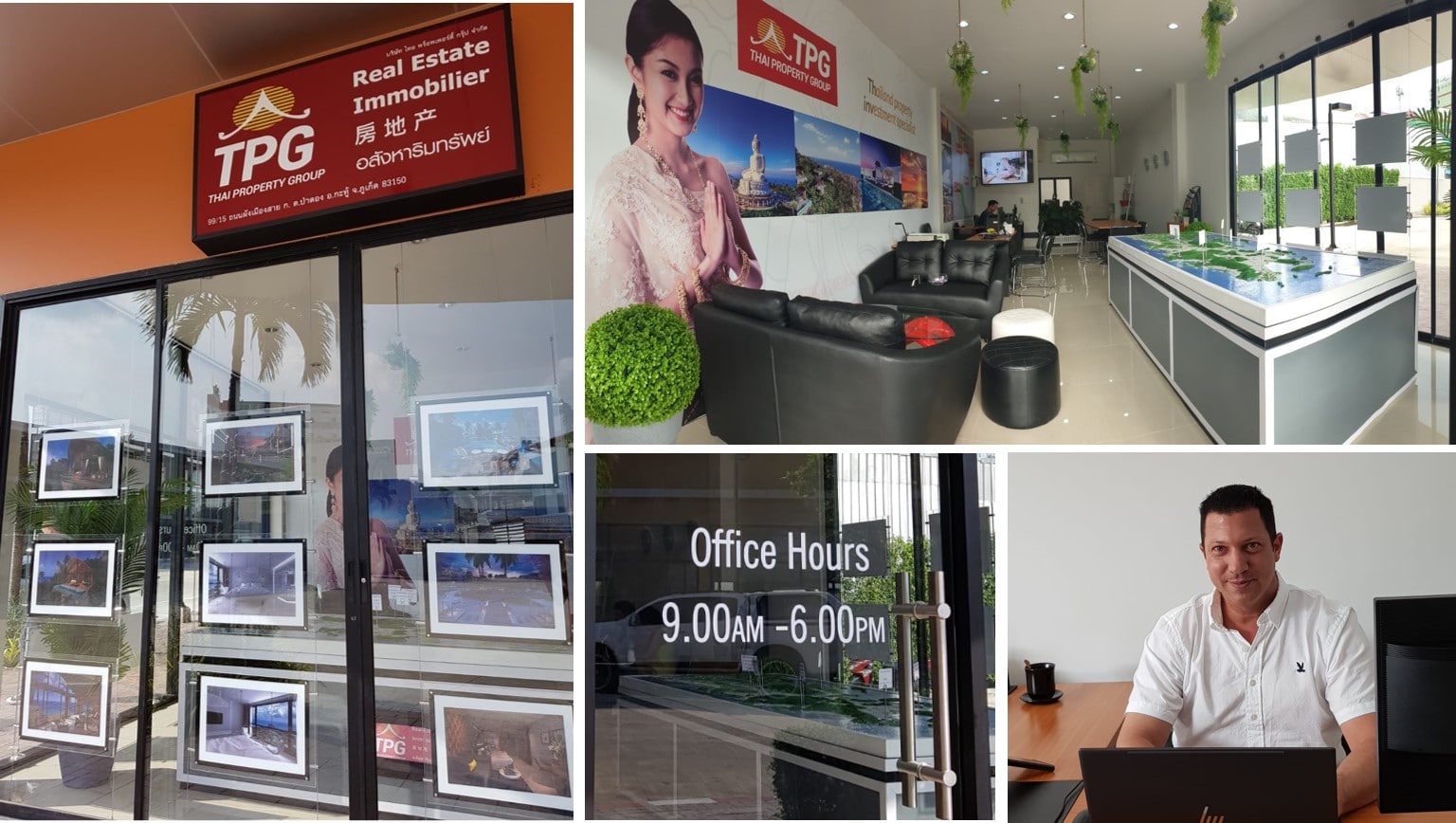 BANGKOK OFFICE (Marketing & COMMUNICATION)
Louis COUSIN, real estate and marketing consultant in Thailand for 9 years conducts marketing and information systems operations for Thai Property Group assisted by interns and Antares office secretary services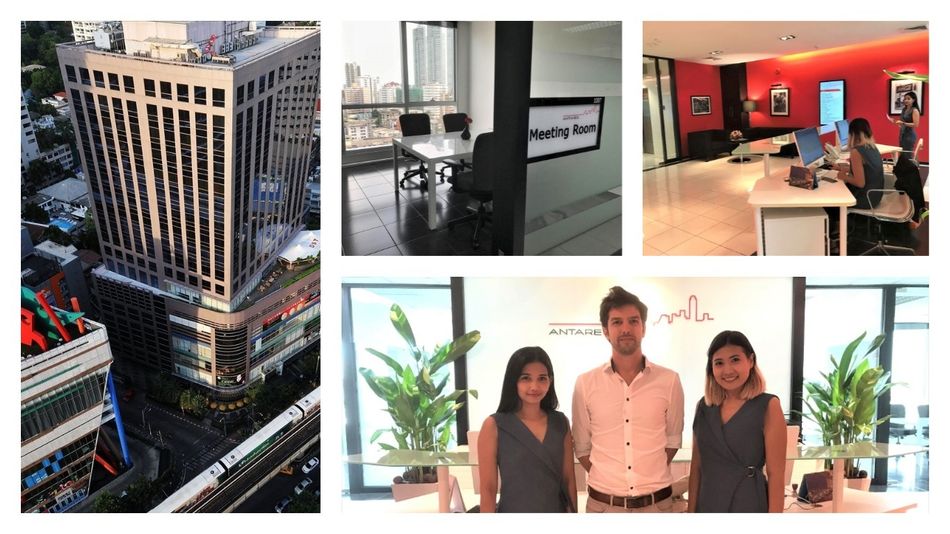 PHNOM PENh OFFICE
Chloé CHOMIENNE, specialist of Cambodia real estate and bank procedures will be your contact point in the country. Chloé also masters TPG offers in Thailand and therefore can also guide you through a property investment project in Thailand.
She welcomes you in her offices on the 2nd floor of the BRED Building (Mosaic Serviced Office)