As the first tourist destination in ASEAN, Thailand is recognized as a dream destination, ideal for a rental property investment. Thai Property Group offers real estate development selected according to precise criteria, with a option of repurchase at the initial sale price of the property or with a capital gain. Numerous destinations are possible, and for the majority of projects, they offer investments with a rental return of 7 % to 9 % net per year. 
If you are interested in a rental investment in the land of smiles, here are the different types of properties you can find according to your budget.
For 75,000 euros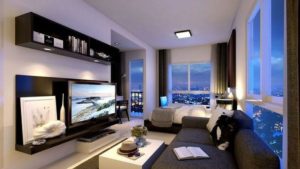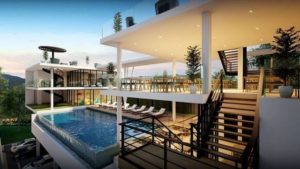 The properties with prices around 75,000 euros are mostly studios, which therefore have only one bedroom. These properties are located in popular locations of Thailand, for example in the center of the seaside resort of Phuket. The studios offer meet high quality standards at relatively affordable prices. They are fully furnished and decorated with a modern and practical layout. The apartments are located in new, designer residences in quiet areas popular with expats. In addition, there are numerous services available to the tenants such as a large communal swimming pool, a gym and a reception room.
For 100,000 euros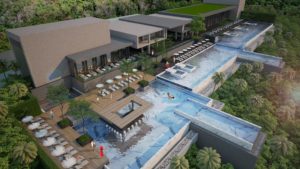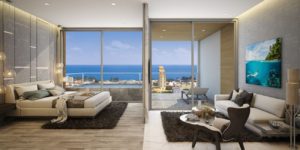 For a budget of 100 000 euros, you will have the possibility to invest in well located apartments, especially near the beaches of Phuket or in the heart of nature in Petchaburi. The properties you will find will be ideally located, close to strategic places such as shopping centers, public transportation and restaurants. These places are essentially 2 bedrooms properties, fully equipped and decorated in a modern and design style. The apartments are located in contemporary residences with facilities such as a communal swimming pool, gym and Jacuzzi. Some apartments even include a private balcony overlooking the residence's swimming pool for example or the beach.
For 150,000 euros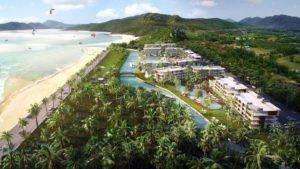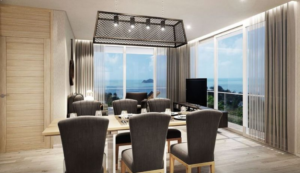 For a budget of 150,000 euros, you have the choice between several destinations. Whether in the quiet seaside resorts of Hua Hin or Koh Samui, but also in Phuket, the properties you will find will be high-end apartments. These usually include 2 to 3 bedrooms or even suites and are furnished with the latest furniture and equipment, and quality building materials. With relatively large living areas and modern infrastructure, these properties are at the heart of residences offering many services. Such as a communal swimming pool, bars, restaurants, small shops, massage and reception rooms.
For more than 150,000 euros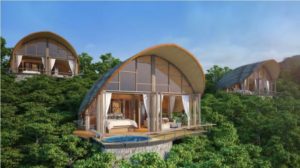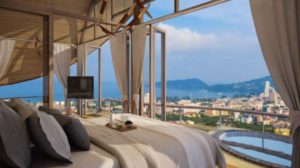 In this price range, you can be sure to find a top-of-the-range rental investment in any of Thailand's popular locations, always close to key locations such as shopping centers and beaches. There are, for example, rental real estate programs in Koh Samui on the idyllic beach of Patong Bay. These programs propose "cottages". In this development, the cottages are studios offering a balcony with a jacuzzi or private swimming pool, as well as an incredible view of the sea or the lush vegetation of the surrounding mountains. Fully furnished and equipped, the interiors of these studios are decorated in typical Thai style.There are 2 and 3 bedroom Cottages in the same style in Koh Samui, with a program in Lamai which offers exceptional services such a communal swimming pools, shuttles to the city and above all a wellness center at the heart of the facility. 
All these destinations offer you a fixed return on investment per contract, and for some projects, free occupation for holidays of up to 4 weeks per year. All you need to enjoy a good holiday with a fixed return and no management worries.
Would you like to discover other Asian countries that are ideal for a rental investment ?  The real estate markets in the Philippines, Cambodia and Bali are booming and offer equally attractive offers.