A strong real estate developer 
Utopia is a very dynamic real estate developer in the Phuket property investment. Utopia Dream is its 7th project in Phuket since its beginnings in 2015. Its work team is made up of dozens of highly qualified experts in condominium, villa, and hotel development. They were indeed rewarded many times, as the best real estate developer in Phuket at the Dot Property Award in 2018 or thanks to their quality control systems for instance. 
A strategic position in South Phuket
Located in the South of the island, between Nai Harn Beach on West side and Rawai Beach on East side, the Utopia's project has always been thought to be the epicenter of a future zone in development. The project is therefore a precursor of the development of the south area of Phukket which stay a remote place, where nature is preserved and mass tourism isn't present.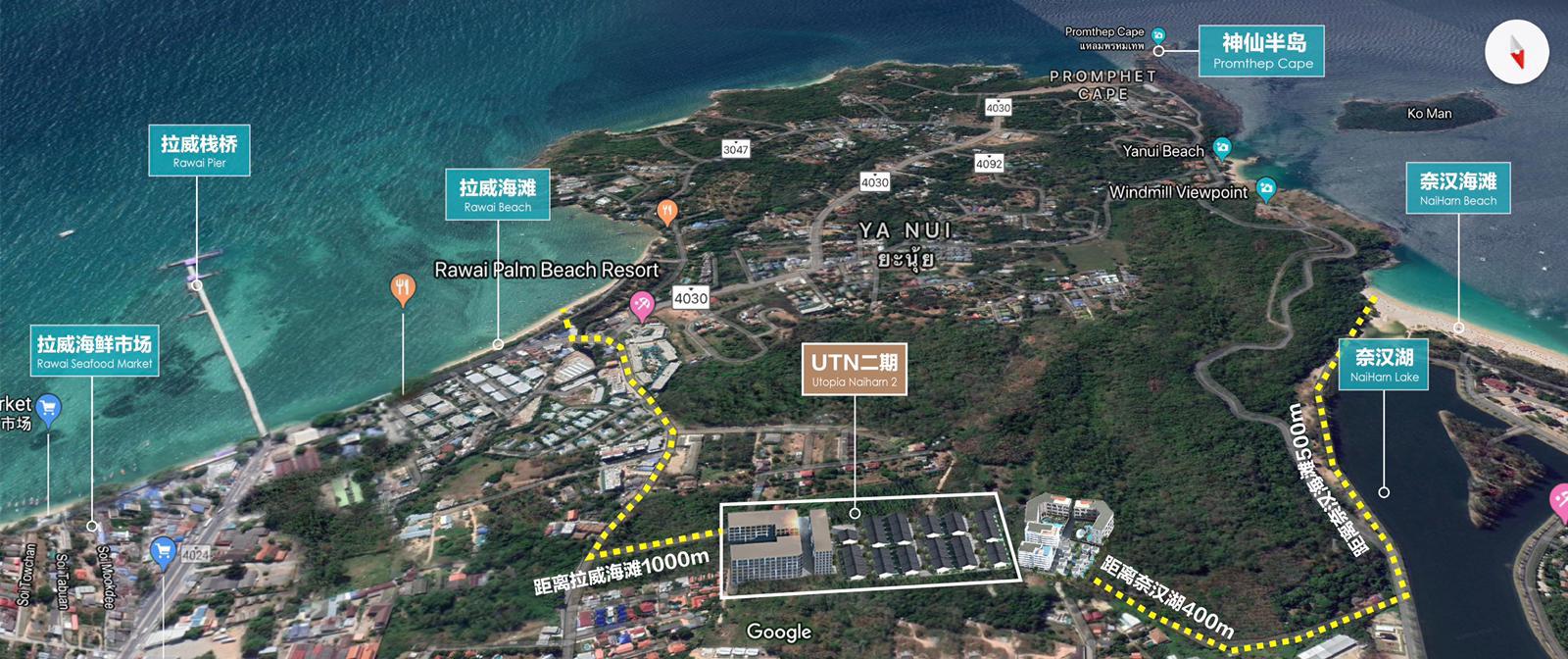 The innovative design of the project
'Utopia Dream' is actually the phase 3 of two previous projects (Nai Harn – Phase 1 and Loft – phase 2). Utopia Nai Harn phase 1 is already sold and built with tenants already staying in. Made up of three low-rises buildings, its appartments are available in eight very different themes packed by floor and building ('urban' in the Z building, 'zen','reign','den','atelier','myth,'noir' and 'zephir' in the X building). That is why Utopia Dream can correspond to a large public of tenants even as an original property investment in Thailand.
A constantly open leisure and relax complex is also in the project along with several restaurants and rooftop swimming pools.
the differents themes :
Building Z – Urban
Building X – floor 1 – japanese

Building X – floor 2 – royal

Building x – floor 3 –  cave
Building x – floor 4 – ocean

BUilding x – étage 5 – myth

BUilding x – floor 6 – noir

BUilding x – floor 7 – aerial