Ultra luxury in the King Power Mahanakhon tower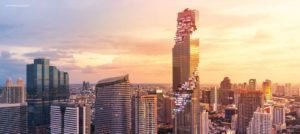 78-storey high, the King Power Mahanakhon tower is made up of a hotel, a shopping center, an incredible Rooftop restaurant-bar and of course, some of the most luxurious properties for sale in Bangkok. From the 23th to the 73th floor, we can discover the Ritz Carlton Residences. All apartments size from 140 to 440 sqm. They are the very image of Bangkok's ultra luxury.
A huge range of services for an all-inclusive comfort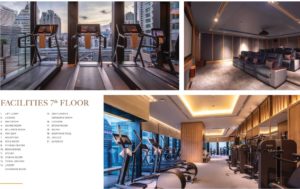 The residence offers services worthy of top high end properties. You will have at your disposal a private cinema room, and to keep your mind as fit as your body: a swimming pool, a sauna, a Hammam, a gym and even a boxing ring. This is only an exhaustive list of services, which also include various games rooms in addition to the bar-restaurant, shops, hotel of the King Power Mahanakhon tower.
Style, elegance and uniqueness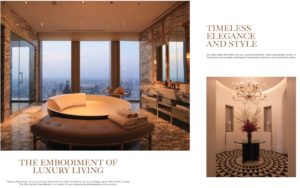 Owning a property in the Ritz Carlton residence means knowing how to stand out and assert your success. Choose an interior that suits you: modern, contemporary, classic style … all arranged by renowned designers.
The project has 209 units to choose from, completed in 2016 and ready to move in.