On the renowned Sukhumvit Road
The Fine is located between Ekkamai and Thonglor, in one of the most privileged places for Bangkok properties for sale. We can find high end shopping centers, 5 stars hotels and offices. The prices of the land are advantageous and will increase in value in the following years, which is particularly interesting for investors.
Close to the residence, there is also 2 international schools and the Samitivej hospital.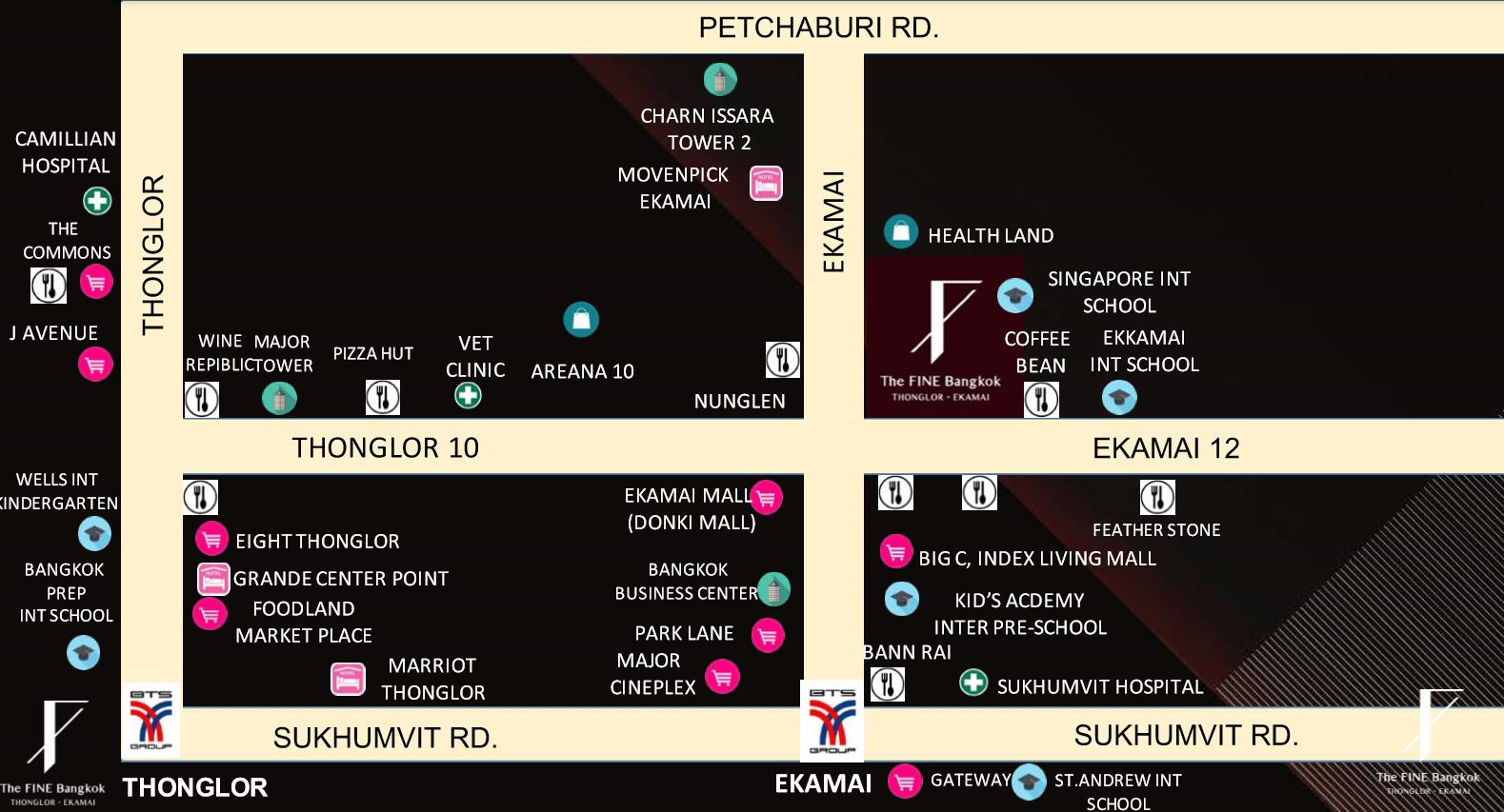 The health of the real estate market in Ekkamai-Thonglor
In this area of Bangkok, the revenues of the rents are from 850 to 1200 THB/sqm, with returns up to 6% per year. The occupation rate in 2017 was more than 95%, with a stable offer compared to the demand. Seeing the attractivity of the area and the presence of many offices and shopping centers, the lessees are often europeans, americans or japanese. They make for a wealthly and clean customer base.
The Ekkamai-Thonglor area is one of the best places to search for a condo for sale in Bangkok. The market is doing good, and we can benefit from many of the most luxuous residences of the capital.
High end services
The developer is of Japanese origin, and already had a lot of success in Japan. He brings his expertise to Bangkok and builds this residence in an aesthetic style. On the roof, there are hot baths and a sauna, as well as a swimming pool and even a golf club. The condo also welcomes gardens and an automatic parking.
The residence will use an automatized network using artificial intelligence to order food, ask for a laundry, pay the bills and even call a doctor.